Buying Australia SIM cards in Australia is easy for travelers, but beware of per call connection charges of some SIM cards.
Registration
Visitors who come to Australia for a holiday and purchase a prepaid SIM card will need registration. You require your passport for registration.
General Availability of Australia SIM card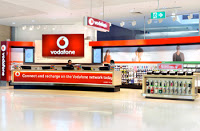 Australian SIM Cards can be obtained from phone shops at most airports such as Melbourne airport, Optus is located in T2 Arrivals, ground level, whereas at Sydney airport Vodafone  kiosk is located at T1 International (Arrivals) near exit A. Australian SIM Cards can also be obtained from a supermarket and online from mobile network provider's website. Try to get your SIM card in a branded store of the provider at airports where you pay the original price.