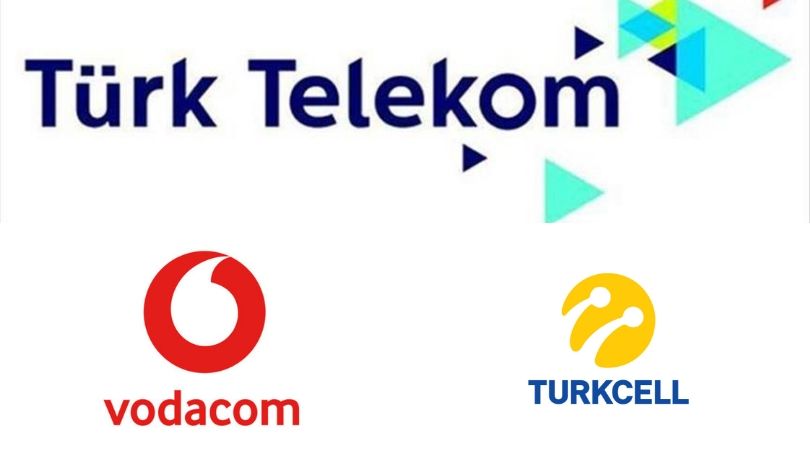 Turkey isn't an expensive place to travel in. However, that doesn't stand true for staying connected with your loved ones back in India. Switching over to a local SIM is equally expensive. Turkey doesn't have many options and therefore buying a SIM card in Turkey isn't cheap.
Documents required for SIM registration
Buying a local SIM in Turkey requires you to produce your passport and visa. A registration form has to be filled. Your phone's IMEI is also taken for their records. The registration process usually takes a few minutes.
Availability
Buying a SIM card in Turkey is easy and you get everything sorted at the airport. You don't need to spend time hunting all around the city for a shop. All the major cellphone carriers have their stores all over Istanbul, Izmir, and on most international airports, and randomly in other tourist places.
Cellphone Carriers in Turkey
Turkey has three main cellphone carriers: Turkcell (the largest operator), Vodafone (second largest), and Türk Telecom. As per OpenSignal, Turkcell has the best network, followed by Vodafone. All carriers have good network coverage in towns and cities. As you head towards the remote areas all networks suffer.
Best Turkey SIM card Packages for Indian Tourist
Network
Vodafone
Turkcell
Turk Telecom
Name of the Product
Vodafone Tourist Line
LifePlus 6GB Package
Opportunity Packages
Price
69 TL
55 TL
33 TL
Incoming
Free
Free
Free
Outgoing Local
300 minutes
100 minutes
1000 minutes Bip to Bip
750
Outgoing India
30 minutes
3.40 TL/min
4.3 TL/min
SMS local
0.7 TL
100 SMS
1000 SMS
SMS India
0.8 TL
1.01 TL
1.01 TL
Data
10 GB
6 GB
7 GB
Validity
90 days
30 days
30 days
Notable Info
Enter *123# and press YES. To check your initial bonus; enter *123#23# and press YES.
Facebook and Twitter 2 GB, 5 GB internet available in Dergilik, 5 GB internet available in Fizy, 5 GB valid in TV +, 3 GB valid in Yaani Search
To activate Send OPPORTUNITY 7GB to 5555
Buying a Turkey SIM card in India
Though tourist SIM cards in Turkey are easily available, calling and SMS are quite expensive. Choose a more economical alternative to stay in touch with your loved ones back in India with this SIM card.