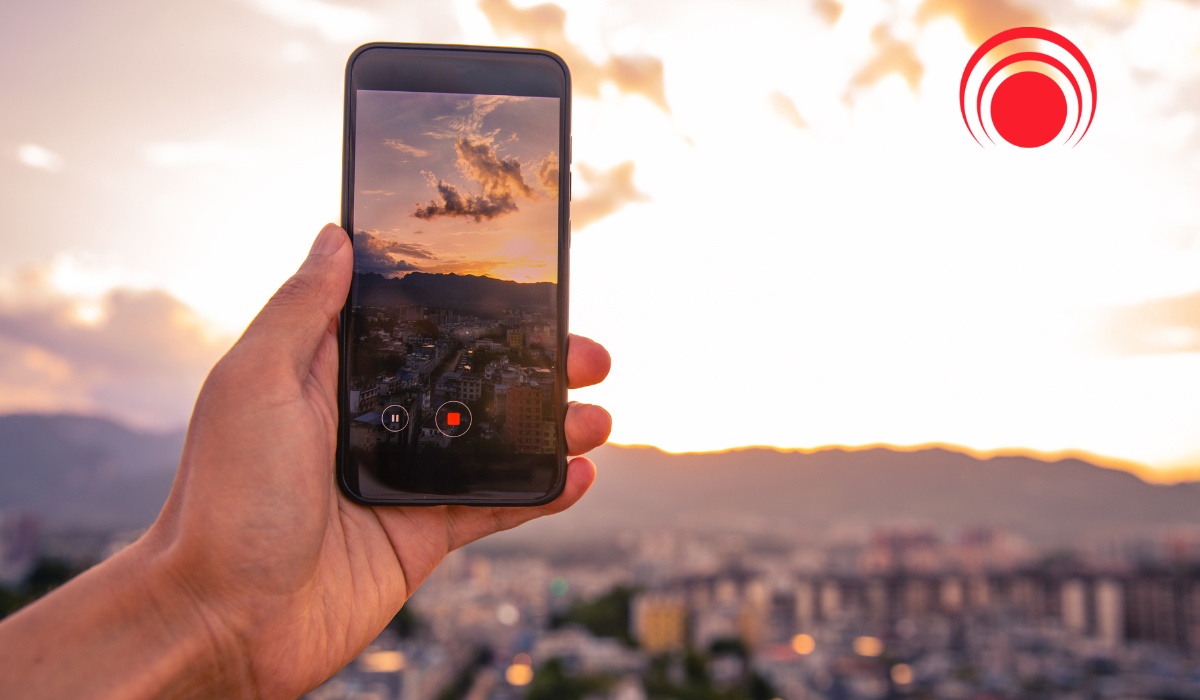 The most fun part of going on a trip is the planning phase. Where do we go? Where do we stay? What do we see?
Planning a trip begins with booking flights and hotels well in advance. It's the most exciting part and takes us on a virtual trip to our destination. Looking at all the enticing photographs, researching places to see, and ultimately finding the best deals.
One of the most important travel items you should consider packing is an international sim card. Not only do you want to keep in touch with your loved ones back home, but to get the best travel experience, having an affordable data plan and a local number is very important.
The most cost-effective way of doing this so far was a physical sim card delivered to you at home before you left.
Imagine landing in a new country, switching on your phone, and using a fast data plan to find a cab or book a hotel as you exit the airport. No hassles of inserting a SIM, waiting for activation or even waiting for a delivery back home.
Enter TSIM's new eSIM – still offering the best rates and widest coverage only this time with the convenience of a simple QR code scan and activation upon landing!
Just a Few Clicks to Set up
Getting a TSIM eSIM is easier than booking a flight ticket online. All you need is a compatible phone and you're ready to go.
Purchase Plan on TSIM
Head over to the TSIM website and find your destination specific sim card offers. Once you specify your travel duration, you are presented with various options sorted by data, price and validity. Pick the eSIM option that suits your travel duration.
Click add to cart and check out to complete your purchase.
Get QR code
After the purchase, you receive an email from TSIM. This email has information about your selected plan, activation instructions, and a QR code.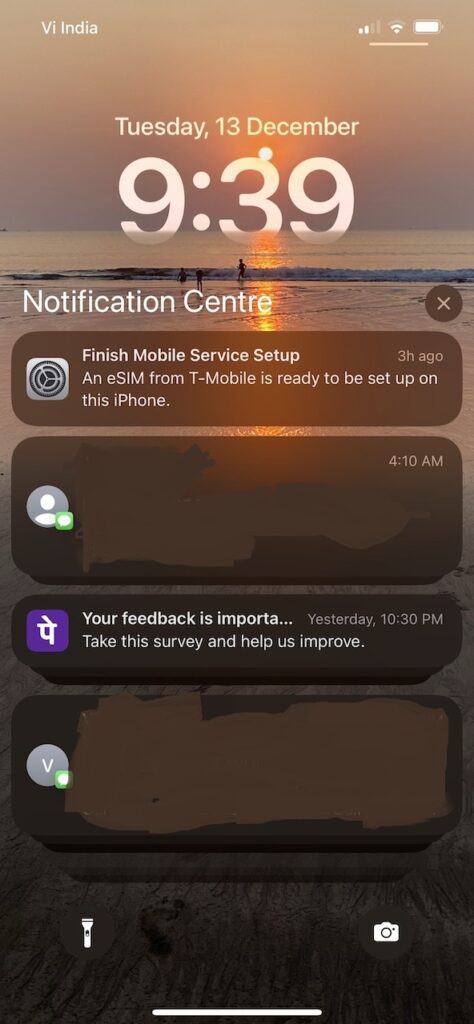 Keep this QR code handy for further steps.
Add Plan to device
Now you go ahead and activate the carrier on your device. Depending on your device the steps are as follows:
iPhone XR, XS and newer
Go to Settings, then Cellular.
Select Add a plan, and the Camera app will open.
Point your camera at the QR activation code until you see a message that says Installing cellular plan.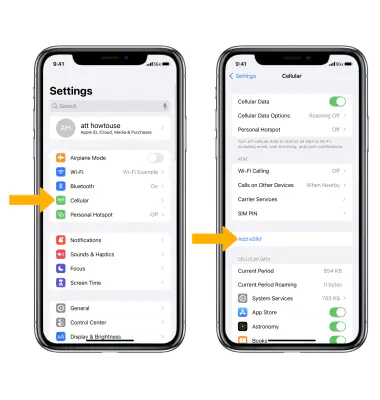 2021 Android and newer
Go to Settings > Connections > SIM card manager
Tap Add mobile plan
Tap Add using QR code
Scan the QR activation code
Make sure to scan the QR code via the settings on your device.
Carrier will get installed automatically and you will be notified.
If you're using a compatible device, your carrier will get installed automatically and you'll be notified. This process happens in the background, so you don't need to do anything.
Activation
Your plan is activated as soon as you land and switch ON your phone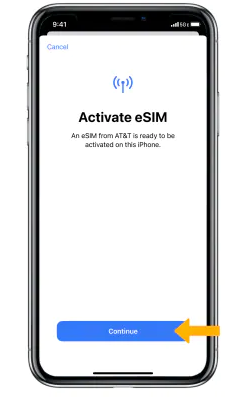 If you're like most people, your phone is the first thing you reach for when you land in a new country. And for good reason – with just a few taps, you can be connected to your loved ones back home, find out where you need to go, and start exploring your new surroundings.
Enjoy wide coverage, affordable data and India Calling on your secure eSIM
5 Reasons you Should Get an International eSIM
There are plenty of reasons to choose a TSIM eSIM over a traditional SIM card, and here are just a few of the main advantages:
Save Time
Activate on the go without having to wait for shipping.
Just scan a QR Code and stay connected in 3 easy steps. Complete a purchase, get your QR code and activate your eSIM. Better still, get help from TSIM's unparalleled customer support.
Seamless Transition
You can keep your current phone number and SIM card. There's no need to get a new phone or SIM card when you switch to a TSIM eSIM.
Increased flexibility and convenience
With a TSIM eSIM, there's no need to physically swap out SIM cards when you want to change networks or plans.
All you need to do is update your account details in the settings of your device and you're good to go. This makes it much more convenient and flexible, especially if you travel frequently.
Better security
One of the biggest advantages of a TSIM eSIM is the increased security it offers. Because your account details are stored on an embedded chip instead of on a physical card, it's much harder for someone to steal your information or clone your SIM.
This helps protect your data and gives you peace of mind. This means that it can't be lost or stolen and that only you can access it.
No compromise
You'll have access to the same great features and benefits as a regular SIM card. including data, minutes, and texts.
TSIM's new International eSIM offers
TSIM now offers our customers a range of affordable plans that combine the unique advantages of eSIMs with the speed and coverage our international SIM cards are known for.
Currently, our offers are live in North America including USA, Canada and Mexico, Europe and Thailand.
International eSIM offers for Thailand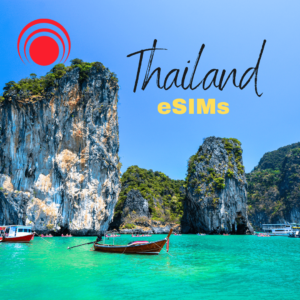 A DTAC eSIM with 16 Day Validity, 30 GB HIgh Speed Data – Perfect for using the internet while exploring Thailand.
Comes with 15 TBH equivalent talktime and an extra 30 min bonus call time to India.
TSIMs easy to install International eSIM for Thailand is just 3 clicks away from activation!
International eSIM offers for USA (Canada and Mexico included)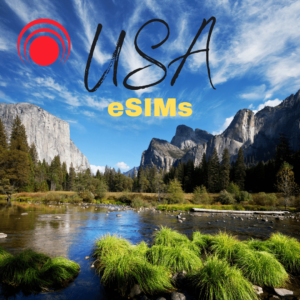 Choose from 3GB to upto Unlimited Data Plans at ultrafast 5G speed!
Included with our plans are Unlimited incoming calls, Local calls, and India Calling
Share your internet via hotspot.
With convenient activation and a wide choice of plans, TSIM's international eSIMs for USA offer the coverage and speed to stay connected at all times!
International eSIM offers for Europe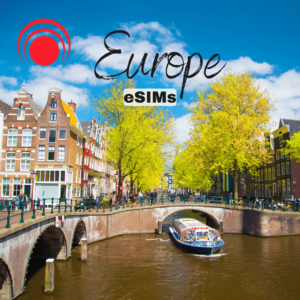 Offers give you 14 days validity, 8GB to 20GB high speed data and unlimited local calls!
Convenient India calling included between 30 to 120 mins!
TSIM's International eSIM offers to Europe are perfect to use for Whatsapp communication and internet usage on your trip!
Conclusion
TSIM's new eSIM makes it easier and more affordable to stay connected while traveling around the world. With its intuitive setup, no-hassle installation process, and multiple options for data plans, you can now enjoy a worry-free international travel experience with TSIM's eSIM.
Whether you are an occasional tourist or a frequent traveler, having an always-on internet connection is essential in today's digital age. So don't wait – get your hands on one of TSIM's eSIM today and explore the world!