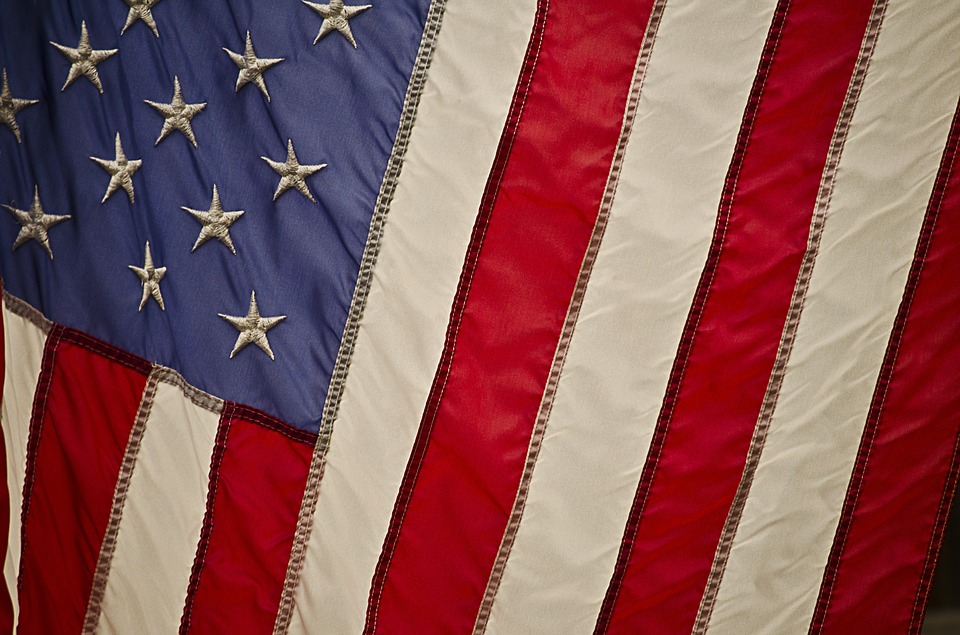 For first timers, applying for US tourist visa is a nerve-racking process. Hearing 'denied' stories from people may also add up to a jittery feeling. Yes, it's a long drawn process to obtain US visa but if you are prepared with the right documents, it is not as hard as you might imagine!
Think of visiting countless gorgeous sites and breathtaking spots that America has to offer. You could spend a lifetime exploring this beautiful Country. In this blog, we have tried to simplify the US non-immigrant visa process for Indians.
QUICK FACTS ABOUT US VISA
Visitors visa are nonimmigrant visas for persons who wish to enter United States on temporary basis for business (B1 category), for tourism (B2 category) or combination of both (B1 and B2).
Visas are subject to approval and are granted for specific purpose only.
The maximum duration of stay on a B2 visa is 6 months (180 Days) on each visit. An extension may be possible on request.
Determine the Embassy/Consulate you would go to. There are five United States Embassies in India, located in New Delhi, Mumbai, Chennai, Hyderabad and Kolkata.
STEP-BY-STEP PROCESS FOR OBTAINING NONIMMIGRANT US VISA
Step-1: Visa form DS-160
When applying for non-immigrant visa, you will have to fill and submit the form DS-160 online. Please follow the guidelines to fill this form.
If you are a family or group travelling together, a separate DS-160 form is required for each applicant, independent of age. Applicants will have two options:
Fill out DS-160 form for each applicant; or
Fill out initial DS-160 form and follow instructions on the "thank you" page at the end of the form for creating a family or group application. When you select this option, certain information like destination, will be imported to your new application from the initial application.
After completing the form, you will receive a confirmation with 10-digit bar code. Print the confirmation page and bring it along with you at the time of your appointment. Please note that carrying the entire application form is not necessary, however, please ensure you carry the confirmation page without which, it may not be possible to process your visa.
Please take note of the following regarding the form DS- 160:
Provide correct information in the form and answer all the questions.
Most of the questions asked are self-explanatory. For the fields that are not applicable, select "does not apply" option.
If you stop working on the application for 20 minutes or more, the session will expire and you will need to start over.
You can save the application as and when you start filling the form. Saving your data is helpful when you are not filling the form at one go.
Review the information before submitting the form.
Step-2: Pay the Visa fee
Once you have completed the form DS-160, you must pay the visa fee. Before you make the payment, you will have to register/ create a profile in order to ensure the payment.
On the payment confirmation screen, you will be provided with payment options. The options are NEFT, Mobile Payments (IMPS), Cash over the counter at DRUK Bank, Citi Bank and Axis Bank. Presently, the fee for nonimmigrant B type visa is $160 or INR 11,840.00. The current exchange consular rate being 74.00 INR = 1 USD (valid through 28/04/2019). In any case, the exact amount will be calculated automatically based on the recent exchange rate and it will be reflected at the end of your application. This fee is non refundable and non-transferable.
You will receive a "receipt" pursuant to your payment. The validity of this receipt is for 1 year from the date of payment. You must schedule your appointment before the expiry of your receipt.
Step-3: Schedule your Visa appointment
Log in to your profile with the same credentials you used for paying the visa fee. Once you log in, you will see the dashboard. Thereafter, click on "Schedule Appointment" on the left-hand side menu.
You will have to schedule 2 (two) appointments. The first appointment is for fingerprints and photo at Visa Application Centre ("VAC") ("Appointment 1"); and the second appointment is for in-person visa interview at the Embassy or Consulate ("Appointment 2"). You must schedule the VAC appointment atleast one day prior to your visa interview.
Keep the following information handy for scheduling the appointments:
Your Passport number
The Visa Application Fee Receipt number
The ten-digit barcode number from your form DS-160 confirmation page.
For information pertaining to location and timings of Visa Application Centre, India, click here.
Step-4: Documents required for Visa Application Centre-"Appointment 1"
Valid passport with six months validity beyond expected arrival date in USA
Form DS-160 confirmation page
Appointment Confirmation page
Visa application Fee receipt.
The process doesn't take very long and you will be out within 20-25 minutes.
You do not need photos for US Visa, as it will be taken at the Visa Centre using the digital camera. Children below 14 years of age are not required to be present at the Embassy/Consulate or Visa Application Centre for interview in person. Therefore, parents can carry paper photograph of the child below 14 years along with other supporting documents.
Collection of Electronic fingerprints for all 10 fingers is a mandatory requirement except in the following cases:
Children under 14
Elders over 79
A-1, A-2, G-1, G-2, G-3, C-3
NATO applicants
People who are physically not able of giving their fingerprints.
Step-5: Documents required for Visa Interview – "Appointment 2"
Form DS-160 confirmation page stamped at VAC
Appointment Confirmation page
Visa application Fee receipt
Your current and old passports (originals)
You may want to carry supporting documents such as:
Bank statements (last 6 months), acknowledged and stamped by your Bank or Passbook or any other proof of financial strength
Tax returns (preferably last 3 years)
A letter from your employers regarding your salary, your job position, how long you have been employed.
The best part of US visa is that it is not mandatory to show confirmed hotel bookings and flight tickets. If you have a relative residing in the US, an invitation letter from him/her would be helpful. However, there is nothing to worry if you can't obtain one as this is not a deciding factor for granting Visa.
It would be interesting to know that US visa form does not have the provision to attach any documents while submitting the form online. However, you may want to carry supporting documents along with you at the time of interview. The above list of supporting documents is not mandatory and may vary from case to case. In addition to above, you may also want to carry other documents or evidence to present before the consular. The above list of supporting documents is most common documents as usually requested by the officers.
Usually, the main criteria to grant US visa is (i) to check financial and credit status; and (ii) the strength of the reasons of your assured return to India.
Step-6: Passport collection
If your visa is granted, the visa officer will inform you of the outcome instantly and retain your passport for further action. The process takes about 2-3 days. In case your visa is rejected, passport will be returned to you immediately.
While submitting the application, you can opt for SMS/email alerts to track the status.
Passport will have to be collected from the collection centers. To view the passport collection locations and timings, click here. If you have opted for courier service, then Blue Dart will deliver it to the address you specified at the time you listed the courier service.
For self-pick up of your passport, carry following documents:
A copy of your appointment letter (preferred for speedy collection of passport)
Original government issued photo ID and
A photocopy of government issued photo ID.
In case a representative is collecting your passport, then in addition to the above documents, an authority letter signed by the applicant, authorizing the representative to collect the passport will be required.
If you do not collect your passport within 14 calendar days from VAC or within 7 days from Blue Dart location, as the case may be, it will be returned to the representative Embassy/Consulate and you will have to pick it up directly form the Embassy/Consulate.
Tips and other info
Carrying mobile phones, cameras, electronic items are prohibited at VAC or at Embassy.
All bags such as travel bags, flash drives, memory sticks, electronic items, backpacks, briefcases, suitcase, and such allied items are restricted.
No eatables and drinks are permitted.
Before your interview, read up on the typical questions that are asked in the interview. This will help you to be prepared.
That is it! Get ready to travel.
If you enjoyed reading this post, leave us a comment. Happy travelling!
---
Planning a trip to the US? Stay in touch with your friends and family with our Unlimited USA SIM Card
About the Author
"Born and brought up in Mumbai, India, this Lawyer- turned -Travel Blogger, gave up her full time corporate job to set up her dream project "A Lawyer's Voyage" and hasn't looked back ever since. She has so far travelled to 16+ countries and has an ever-expanding bucket list. She is a traveller, blogger and an Itinerary planner. She loves to travel the off beaten paths, explore scenic places and take up adventure activities on her trips. Follow @alawyersvoyage on Instagram for some vibrant feed and informative content."