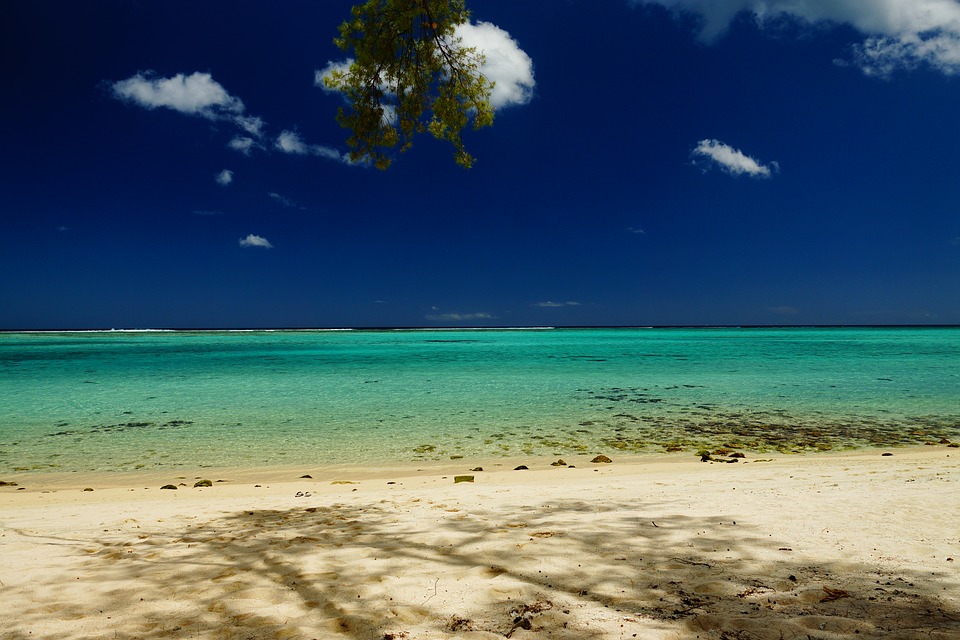 While travelling internationally there are certain formalities you need to clear before entering any country, and one of them is obtaining a visa.
Majority of countries require visa beforehand like in United States, UK, other European Countries and many more. However, some countries give on arrival visa to travellers, like the beautiful island of Mauritius.
Yes, recently we travelled to Mauritius and had a hassle-free experience of immigration at Mauritius Airport. We want you to have a very smooth and effortless experience of acquiring visa; hence we're sharing the essential documents and the entire process need to keep in mind.
Documents needed for on arrival visa for Indian citizens
1. Tourist should carry a valid Indian passport which should be valid for at least six months or more than your duration of the stay.
2.Confirmed return ticket or onward ticket
3. Proof of Sufficient fund
4.Details of the place of stay i.e. accommodation or Hotel booking details.
5. Two passport size photographs, if required.
Better inscribe without fail Indians get 60 days of on arrival visa for Mauritius & If you wish to extend your period of stay you have to apply for a visa beforehand. As it was our first international trip, we were unfamiliar with the immigration/visa procedure, but surprisingly, it was way more straightforward than we thought.
The detailed process of on arrival visa for Indians :
✔️ You are provided Arrival and health form popularly called immigration form on board by flight attendants which are requisite to fill for passengers travelling to Mauritius.
✔️ On arrival at the Mauritius airport, you to have stand in a queue for immigration formalities/getting the visa at the immigration counter then proceed towards baggage arrival.
✔️ Once you are at the counter, the immigration officials will ask for the required documents listed above.
Firstly – They will ask for a valid passport. Not to miss your passport should be valid for at least 6 months or more than the number of days you have planned to stay back. Give your passport along with immigration form duly filled.
Secondly – They will ask you your purpose of the visit so be crystal clear in your communication and answer it accordingly.
Thirdly – Officials will ask your accommodation details in Mauritius. You have to show them your hotel booking documents and if they need more information they will surely ask for your travel itinerary. So keep all these documents ready.
If you have an accommodation sponsorship from a Mauritian citizen it is obligatory to provide them with address proof of the sponsor with the letter stating the relationship of the person with the immigrant. Sometimes they ask for financial credentials like whether we have enough funds to meet our cost of stay or not. In our case we were not asked to show funds. Kindly confirm this with your travel agent ahead of time.
Lastly, they will definitely ask for your confirmed return ticket or confirm onward tickets so show them yours confirm fight booking. Once they are satisfied with provided data they will Stamp your passport and will grant you visa to explore the gorgeous island of Mauritius.
We had a fantastic experience travelling Mauritius. It was safe and trouble-free experience for us. Ensure to keep above documents checked & proper procedure is followed and you are good to go.
Please note
1. There is no visa fee for Indian travellers in Mauritius.
2. You will be glad to know you will enjoy a free Wi-Fi with reasonable speed in the waiting area of the immigration counter. To kill your waiting time.
3. Before travelling kindly verify the documents to be carried with your travel agent, it is subject to change following the government policy.
We hope the above information is enough to give you a clear picture of on arrival visa procedures at Mauritius. Beyond a shadow of a doubt, Mauritius is a glorious island and very tourist friendly, a must visit place. Worth including on your bucket list.
---
Planning a trip to Mauritius? Stay connected with your friends and family with our Refundable Lifetime Global SIM.
About the Author
Happily married, Pooja & Abhign are Indian travel bloggers and content creators. Their mighty craze for travel has made their passion turn into profession. They aspire to travel the world, and are on a mission to inspire others with their travel stories. You can follow their stories at @trawellingtwinee get in touch with them @ travellingtwinee@gmail.com