Prepaid Thailand SIM cards are easily available for tourists to Thailand both at the airport as well as in town.
General Availability of Thailand SIM cards
Airport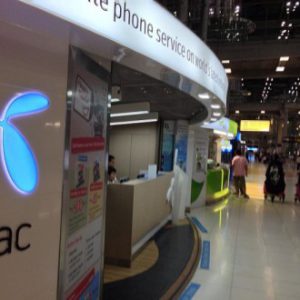 At the airport, outside of the International gates, there are kiosks for DTAC (blue colour), AIS (Green colour) and True Move (Red colour). Try to get your SIM card in a branded store of the provider, at airports or in malls or in 7-Eleven kiosks where you pay the original price. Many independent sellers will only sell you the SIM with a surcharge like a tourist SIM of 299 THB for 399 THB.