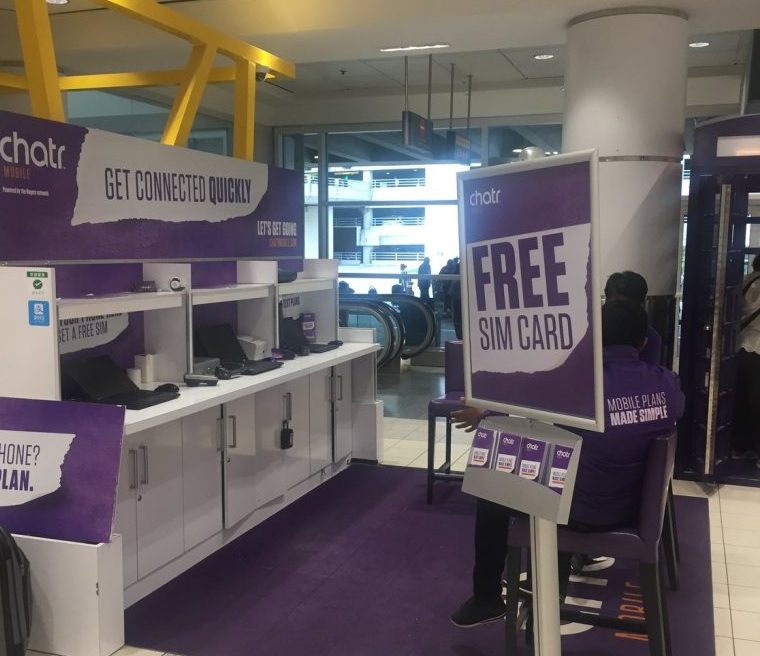 If you're traveling to Canada for a short trip, contacting family and friends can be expensive. Switching over to a local SIM can keep your costs down. Canada has got some really great voice, SMS and data plans to offer with their Canada tourist SIM cards. All these plans are "pay as you go" plans, and require an add-on for India calling.
Documents required for SIM registration
You need to produce your ID/passport to get a SIM card in Canada.
Availability
SIM cards and credits of all the major operators such can be purchased from supermarkets, stores, kiosks and main airports in Quebec, Montreal, Toronto, Ontario, Vancouver, and Ottawa. You can also from official stores or approved sellers and can also be ordered online.
Major telecom providers in Canada
There are three main cellphone carriers in Canada: Rogers, TELUS, and Bell. Rogers is the largest operator in Canada and offers 2G, 3G and 4G/LTE services. TELUS is the second largest operator in the country. It has good 3G and 4G services, and, Bell is the third largest operator in Canada. They offer competitive prices, and sell prepaid credit, which allow users to take advantage of cheap plans.
Besides, there are many SIM cards options sold by resellers. They operate as MVNOs
MVNOs in Canada
Fido
Chatr
Koodo
7-Eleven Speak Out
Petro-Canada
Virgin Mobile
Freedom Wireless
PhoneBox
Best Canada SIM card Packages for Indian Tourist
Network
Rogers
Telus
Bell
Name of the Product
Pay As You Go
Pay As You Go
Prepaid Voice and Data Plan
Price
65 CAD
65 CAD
60 CAD
Incoming
Free
Free
Free
Outgoing Local
150 minutes
500 minutes
0.15 CAD/ minutes additional usage
Unlimited
Outgoing India
0.35 CAD/minute on 5 CAD add-on
0.40 CAD/minute on 5 CAD add-on
0.95 CAD/minute
SMS local
Unlimited
Unlimited
Unlimited
SMS India
Unlimited
Unlimited
Unlimited
Data
1 GB data
15 cents/MB additional usage
3 GB data
0.15 CAD/MB additional usage
1 GB data
15 cents/MB additional usage
Validity
30 days
30 days
30 days
Notable Info
Evening (6 p.m.-7 a.m.) and Weekend (Fri 6 p.m.-7 a.m.) local calls
Not available for BlackBerry
OS 7.1 or older
One-time $10 SIM card charge applies.
Buying a Canada SIM in India
Though tourist SIM cards in Canada are easily available, call rates to India can be quite high. To buy a SIM in India itself that has great deals to call India, click one of the products below.