Russia has experienced a surge in tourism after hosting the Fifa World Cup 2018, but the language barrier can make it challenging for Indians to visit. This post recounts experiences of our 2019 trip to Russia. Hopefully it will make it easier for other Indians to visit.
Why Russia?
It started with the children's Paryushan break in August. We had not taken a vacation this year and were split on where to go. Most countries in Asia would have rain, and prices to Europe and elsewhere had risen sharply with the demise of Jet Airways. Some friends had previously recommended Russia. We found cheap tickets to Moscow via Air-Arabia. Besides, the rouble was almost at par with the rupee, and some research indicated that it would be a cost effective trip. That settled the matter.
Do it independently or via a Tour operator?
Due to the language barrier many Indians prefer going to Russia via tour operators. We had two instances amongst friends and family who had been to Russia, and both used tour operators. Our initial impulse was to do the same. Most booking sites were in Russian, and the few that were in English charged exorbitant prices. Also, the Russian visa process requires a letter of invitation from a tour operator.
However it was not to be. We received 2 quotes from tour operators for Rs4.5 lakhs and Rs6lakhs respectively including hotels and attraction tickets but not including flights and intercity travel. This was more than we expected to pay. The packages seemed inflexible and involved waking early every day to go sightseeing. Further, our children preferred staying in apartments. We finally decided to do our bookings independently.
Getting a Russian Visa when booking independently
Russia Visa Invitation Letter: The first stumbling block was the Russian Visa. It requires a letter of Invitation from a registered tour operator. Fortunately there are agencies on the net that provide you these letters for a fee. You have to upload your flight, accommodation & passport details in an online form, and they immediately send the invitation letter by email. We used https://ivisaonline.com/ recommended by AirBnB and paid Roubles 2000 per head. Currently AirBnB recommends http://click2russia.com/ which is cheaper at Roubles 1500.
Getting a Visa Appointment: Once the visa invitation letter is in hand you can apply for your Russian Visa. You need to fill an online application form at https://www.vfsglobal.com/Russia/India/ and take an appointment for the visa center. Most of the paper work is already submitted to the agency that issues you the invitation letter, so the online form is short. However, the earliest appointment was for 8 days later.
The Visa Appointment: The visa appointment itself was a breeze except for two things that were not as per the information on the web.
They asked for the visa invitation letter to be printed in color, else they claimed it would seem a forgery. There were no color printing stalls in the visa office or in the area, so they allowed me to submit it in a few hours. My office later sent them a color printout.
One of our photos was rejected as not being against a white background. It certainly was, but in the printing the background seemed off-white. Off-white is allowed as per information on the web. Anyway, there was a facility to take photos at the visa center, so we just took another photo.
Apart from this there was not much documentation to be done. They returned most of the copies we submitted and kept just the flight tickets and invitation letter. We paid about Rs4000 per head by credit card and received our visas 6 days after the visa appointment
Our 10 day itinerary for Russia
Our friends forwarded itineraries they had used while in Russia. We used that to create our own. The kids ensured we did not stick to it by falling ill, so we have listed below what we actually did.
5 day Itinerary for St. Petersburg
Day 1
City tour 11:00 – 3:00 with a local guide: An English-speaking guide met us on Nevsky prospect and introduced us to the main sights of the city, its history and Russia in general. It was a great way to start our tour. We booked the guide through AirBnB. It was a private tour that cost about Rs4,500 for 4 of us.

Evening: Take it easy policy.
Day 2
Peterhof: This is a grand palace complex with a large garden that has gravity powered fountains. The fountains are turned on at 11AM to the sound of music, so you want to be there before they begin. It takes an hour to reach. We took a Yandex taxi that cost about Rs1,000 each way. You can buy tickets at the entrance. We did not see much of a queue in the morning, but it gets worse as the day progresses. There is an entry fee that lets you into the garden with the fountains, and then a separate fee to enter each of the museums and palaces. Plan to spend many hours here.

Evening: Swan Lake Ballet at Alexandrinsky Theatre: You dont come to Tchaikovsky's city and not watch his magnum opus. Both the theatre and the ballet were beautiful. We booked directly at the theatre's site, you must use Google translate feature in Chrome to book. It costed us Rs20,000 for a private box with 4 seats.
Day 3
Grand Maket: This is not a market, but a small scale representation of Russia. It is popular with local kids and good for a couple of hours. Tickets easily available at site.

Evening: Take it easy policy.
Day 4
Guided tour of the Hermitage: This is the palace in the post main image. Also called the winter palace, it is a large museum and has some rooms preserved as they were used by the Tzars. We hired a guide to speed us through the building in 3 hours. You can spend a week there! We booked the private tour through AirBnB and it costed us Rs14,000 including 4 tickets

Evening: Medical Emergency for a child! The evening was spent dealing with a short hospitalisation. More details later.
Day 5
Sapsan Bullet train 1:00 – 5:00PM: to Moscow. More details later.
Regrets

What we missed: Catherine's palace at Pushkin, Faberge Museum, Art stalls in courtyard of St Catherine's Church, Neva River Cruise, Peter & Paul's fortress.
5 day Itinerary for Moscow
Day 1
City tour 11:00 – 5:00 with a local guide: Like in St. Petersburg, an English-speaking guide met us near the Red Square and introduced us to the main sights of Moscow, its history and Russia in general. He covered Red Square, the Kremlin, Gum mall and one of the seven sisters (Soviet skyscrapers). He took us into the Metro and showed us the beautiful stations and their history. He ended with recommendations for the rest of the tour. We booked the tour through AirBnB. It cost about Rs12,000 for 4 of us.

Evening: Take it easy policy.
Day 2
Food tour 3:00 – 6:00PM with a local guide: An English speaking guide took us around about 4 places to eat and introduced us to daily Russian food and culinary customs. We sampled about 10 things. We booked the guide through AirBnB. The tour cost about Rs16,000 for 4 of us, all food and drinks included.

Evening: Nikulin Circus: Named after a clown who entertained for decades here, this is the classic Russian Circus. It combines acrobatics with astounding animal acts and an entertaining clown. It is a small place, so an entrance facing seat in any row would do. We were in the 5th row and had a great view. We booked directly at the circus's site. It costed about Rs24,000 for 4 seats. They insist on sending you a paper ticket, so you must give them an address to deliver it. They call your Indian phone number to get the delivery address.
Day 3
Full day trip to Vladimir + Suzdal with local guide: The capital of Russia before Moscow, Vladimir is a historic town about 2 hours away from Moscow by bullet train. We booked the English- speaking guide via his website. He arranged a large Mercedes van that had seats facing each other making for good conversation. He took us around for 9 hours covering Vladimir, Suzdal, the church at Bogolyubovo and a vegetarian lunch. We left at 9:15 AM and returned by the 8PM bullet train from Vladimir. Apart from lunch and the bullet train, everything was included in aboutRs21,000. The bullet train cost Rs6,000 return ticket for all.
Day 4
Izmaylovo Market: This is newly developed marketplace in the shape of a Kremlin. It is great for buying your souvenirs. Remember to take cash, cards are rarely accepted. We bought a lot of ceramics here. The museums there are generally avoidable, except for the vodka museum that has an interesting display on vodka and also a three set tasting of vodka and other drinks. You can't buy vodka there unfortunately.

Evening: Last minute Shopping! The evening was spent buying vodka, caviar, a local sunflower delicacy called Halva and other things.
Day 5
Plane: to India
Regrets

What we missed: Space Museum, day trip to Ghzel Ceramics with ceramics painting workshop, Matrushka painting workshop, trip inside the Kremlin, the Armoury and Diamond fund, Moscow river cruise.
Flight from India to Russia and Inter-City Transport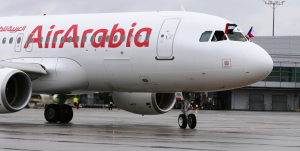 Air-Arabia from India to Moscow: We chose Air-Arabia, a low-cost carrier that connects via Sharjah for about Rs45,000 per head. You need to pay separately for checked-in bags, food and seat selections. However, none of these are expensive, especially if you book them online at their site before check-in. We paid less than Rs1,000 per head additional for all 4 legs of the flight.
Yamal Airlines from Moscow to St Petersburg: We had first to get to St Petersburg from Moscow. These cities are connected via a bullet train called Sapsan, but that would mean going from the airport to the city centre to catch the train. We decided to take a flight from DME airport itself to St Petersburg. Most flights between these cities are unfortunately from another airport far from DME, so we paid almost Rs10,000 per head for this flight and had to wait 5 hours for our connection via Yamal Airlines.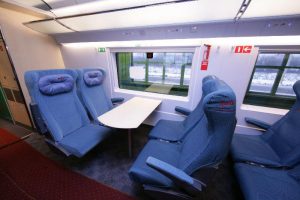 Bullet train from St Petersburg back to Moscow: We used the Sapsan bullet train that connects the city centers in under 4 hours. We booked directly via the Government English language site http://eng.rzd.ru/. Other sites are more expensive, and do not handle cancellations very well. The site requires your passport details and gives you a login that we used for some other trips too. It allows you to choose seats. We chose seats that faced each other over a table and were very comfortable. There is a pantry car with hot lunch and drinks (including alcohol) and also food carts regularly going up and down, but most passengers seemed to carry their own food. We took the afternoon train so as to enjoy the scenery, but fell asleep immediately after eating. There is ample space for luggage in the compartment. We paid about Rs3,500 per head for this trip using an Indian credit card. Your passport and a printout of the ticket are checked before you can enter the compartment. You should reach the station at least 30 minutes before since the bags are x-rayed twice and there are lines and crowds everywhere.

Bullet train from Moscow to Vladimir and back: We booked our bullet train tickets on the Government English language site http://eng.rzd.ru/ using the login created for the train from St Petersburg to Moscow. We paid Rs1,500 per head for return tickets.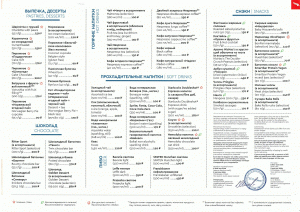 Accommodation
Our children prefer apartments, so we turned to AirBnB. Our apartments in both cities were close to both the metro and the long distance train stations. Both had grocery stores, bakeries and supermarkets close by.
AirBnB in St. Petersburg: Nevsky Prospect is the main road with all tourist attractions but is crowded. We chose to stay instead on Ligovsky, which is close to Nevsky. Our apartment had a large bedroom with 2 double beds and a sofa cum bed in an old building. It had a kitchenette and dining room and cost about Rs20,000 for 5 nights.
AirBnB in Moscow: We stayed near the ring road of Moscow in a large apartment in what seemed like a nice residential area. 2 bedrooms, dining area, kitchen and huge hall, high ceilings in a total of about 1300 sq feet. The house was fitted with every conceivable gadget that made everyone happy. The kids were happy in the house and had to be dragged out each day for sight-seeing. It cost Rs35,000 for 5 nights.
Conveyance
We intended to use the Metro everywhere, but in St. Petersburg we used Yandex taxis and in Moscow a combination of Yandex and Metro
Yandex in St. Petersburg: We setup Yandex as soon as we landed in Russia, and were greatly helped by the fact that we had a local Russian SIM Card from TSIM. We were called often by drivers, and that would not have been possible without a local Russian number. Yandex however did not accept Indian credit cards forcing us to use cash for every trip. Traffic was usually smooth. Most trips took about 20 minutes and cost between Rs200 and 400. Few drivers could speak English. We used Google Translate App that does real time voice translation for you. Drivers were generally friendly. In a few cases they did not have change, so we ended up overpaying. In one case the driver refused to give change claiming we should have ordered child car seats. Instead of arguing with him, we complained via the Yandex App. Yandex gave us a Rouble500 discount voucher that we used on the trip to Moscow airport!
Metro in Moscow: We learned early that Moscow traffic is unbearable. Worse, the Yandex App will claim a destination is 20 minutes away, then take an hour instead. Our guide helped us buy a Troika Metro card and showed us how to use it. You pay just Rouble38 per trip per head on the card as opposed to Rouble55 normally. Also, a single card can be used by the entire family when traveling by metro (but not when you use the same card for a bus). The trains are efficient, stations are gorgeous and most of Central Moscow is covered in 10 – 15 minutes. We recommend using the Metro everywhere but trips to the Airport and Peterhof.
Vegetarian food in Russia
One of us is a vegetarian that does not even eat egg, so we had some experiences that need telling.
Georgian food
Russians are in love with food from former Soviet states, chief of them being Georgian food. Russian food is meat-heavy, but Georgian food has many vegetarian and cheese items. We list some we tried in both St. Petersburg and Moscow.
Kachapuri: This is freshly made bread filled with Georgian cheese called Sulguni. It is like a cheese burst pizza without tomatoes. We were hooked at our first bite and ordered this at many restaurants to compare which one was the best. Avoid kachapuri with the egg in the center, the egg does little for the taste. Try the smoked sulguni cheese kachapuri. The best smoked kachapuri we had was in a little known but highly rated restaurant called Genatsvale.
Mushroom filled Khinkhali: This is like a very large momo with various stuffings in it. Vegetarians can ask for mushroom. It has a broth sealed in it, so you should eat it by making a hole in the side and sucking out the broth first. They are very large so don't order too many like we did the first time!
Eggplant rolls with walnut: A cold but delicious dish, this is small enough to be a starter.
Pkhali – Georgian Spinach dip with walnuts: This dish we didnt like. It is a cold dish and we thought the spinach needed cooking.
Vegetarian food in St. Petersburg
Botanika:This is an Ayurveda inspired vegetarian restaurant. The chef is Indian, but the cuisine brings together vegetarian dishes from around the world, including vegetarian versions of Russian dishes. We did not like our food much.
Taste to Eat: This one we loved! Modern Russian food that was veg friendly. The best was the meringue they make at your table using liquid nitrogen. It was quite a sight for our children and the best meringue we have ever tasted. Meringue usually has egg, but the vegetarian in our family decided to break the rules for this!
Vegetarian Food in Moscow
Twins Garden: This restaurant is rated in the top 50 all over the world. They make you reserve by sending a message via Instagram. The center piece of their menu is a "VEGETABLES TASTING" 12 course set menu created with ingredients from their garden. Alas, when we reached we were informed that this set menu is not vegetarian, since the vegetables are cooked in ingredients such as beef broth etc. Our beloved vegetarian had to settle for a salad instead!
After these experiences we switched to Georgian food for our vegetarian.
Medical Emergency in Russia!
112/911 emergency service in Russia: On our last evening at St Petersburg one child declared he had a stomachache that was rapidly escalating. Our host recommended we call 112 emergency service. She later told us that we could have called 911 for English, by which time we had already called. The emergency service asked us where we lived, and just 15 minutes later we were visited by a doctor and a paramedic who checked the child and arranged for him to be taken to the hospital.
Hospitalisation in Russia: The medics had come in an ambulance, so we were on our way in about 5 minutes. One adult is allowed to accompany a child. The hospital informed us that we would have to pay and later ask our insurance for a reimbursement. Once that was out of the way, they conducted an ultrasound as well as a blood test. In about 3 hours we were told the pain was benign and nothing to worry about! The doctor attending the case was with us throughout and was sympathetic and friendly. There was no crowding or lines anywhere.
Costs and general impression of medical care in Russia: We were lucky that we had a local SIM card to connect to the local emergency service. Also, we had medical insurance. However, we were not charged for the home visit, the ambulance or the doctor's fees at the Hospital. All we had to pay for were the tests amounting to about Rs5,000. We were amazed at how cost effective and efficient medical care is in Russia and wished India would set up public services such as these.
Currency and Credit Cards
Roubles: We found the rate to buy Roubles in India much higher than the official exchange rate, so we took just a little from here. We planned to withdraw from Russian ATMs using our Indian debit card, and to use our Indian credit card as often as we could. Both plans worked out well. We chose to have our Indian account billed in Roubles at the ATMs. In almost all cases we were charged no more than the fair exchange rate. In one case the ATM informed us of a transaction fee amounting to about Rs400 which we accepted.
Using Indian Credit cards in Russia: Our Indian Credit card was usable almost everywhere except in a few cases listed below. We found Russians preferred credit cards for even small transactions of Rs100. The NFC chip on our card worked well, requiring you to just wave it in front of the card machine. In most cases no PIN was needed. However we took care to protect our card with TSIM's RFID blocking sleeve.
Yandex Taxi App did not accept Indian credit cards forcing us to use cash throughout. You need to have a lot of change, since the drivers often do not have any.
Metro stations did not allow us to use Indian credit cards to purchase or topup our Troika prepaid card.
Total Cost
We found Russia cost effective. Most of our meals cost Rs1,500 for a family of 4, and groceries for our apartment were cheaper than in India. Yandex taxis also cost less than in India. E.g, the trip from St Petersburg Airport to our apartment took half an hour and cost about Rs450. Most trips were for about Rs250. We have identified the main costs below and total cost of Yandex taxis throughout the trip. We have not included cost of food, shopping and some low cost sightseeing.
| | |
| --- | --- |
| Item | Cost |
| Visa including invitation letter | ₹24,000 |
| Airfare to Moscow | ₹1,80,000 |
| Airfare Moscow to St Petersburg | ₹40,000 |
| Bullet train St Petersburg to Moscow | ₹14,000 |
| Bullet train to Vladimir & back | ₹5,000 |
| Apartment in St Petersburg | ₹20,000 |
| Apartment in Moscow | ₹35,000 |
| Local Guides on 4 days | ₹46,500 |
| Guided tour at Vladimir | ₹21,000 |
| Private Box at Swan Lake Ballet | ₹20,000 |
| Circus Nikulin – front seats | ₹24,000 |
| Total Yandex Taxi fare | ₹8,000 |
| Total cost on Moscow Metro | ₹800 |
| Total | ₹4,38,300 |
Glad to answer questions
I will be glad to answer questions on the trip and Russia. Leave your question as a reply to this post and expect a response in a day.