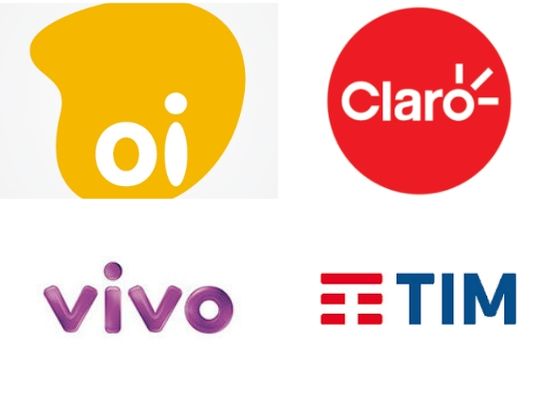 Brazil covers nearly half of South America. It's one of the most developed economies in South America, and yet has decent internet speed. Public Wi-Fi is unreliable.  International roaming packages are pretty expensive, and therefore the straightforward way to reduce your roaming bills is to switch to a local SIM.
Brazil offers some really good deals on the internet. Most of the operators offer free access to WhatsApp. India calling however, is a bit expensive. Without any further ado, let's explore the options of staying in touch with your loved ones back in India.
Documents Required
You can buy a SIM card by showing your passport. But some sellers also ask for social security number to activate it (CPF). We advise visitors to reach the carrier shop with the passport so that the CPF can be replaced by your passport number.
Availability
SIM card are available at many locations, but it's advisable to purchase from the mobile provider shops, as they activate it without CPF. You can also purchase SIM card from shops, kiosks, supermarkets, pharmacies, as well as from the Rio de Janeiro-Galeão and São Paulo–Guarulhos international airports.
Cell Phone Carriers in Brazil
Brazil has four main telecom providers: Vivo, TIM, Claro and Oi. There are a few regional carriers (which aren't as useful) operating as MVNOs on Vivo and TIM's network. Vivo is the largest carrier in Brazil followed by TIM, Claro, and Oi.
MVNOs in Brazil
List of MVNOs in Brazil
TIM
Porto Seguro Conecta
Datora
EuTV
Correios
Veek
British Telecom
FoneLight
America Net
Vivo
Movttel
Mais AD
Mais ADSA
Mais Parceiros de Deus
+Smartimão
Best Brazil Prepaid SIM For Indians
Network
Vivo
TIM
Claro
Oi
Name of the Product
Vivo Turbo combo plans
TIM Visitor Prepaid SIM card
Claro Visitors
Oi Cellphone Prepaid
Price
R$ 15
R$ 25
R$ 60
R$ 30
Incoming
Free
Free
Free
Free
Outgoing Local
Unlimited
R$ 0.5/minute
21 minutes
Unlimited
Outgoing India
R$ 1/minute
R$ 1/minute
21 minutes
R$ 7.85/minute
SMS local
Unlimited to Vivo phones
R$ 0.1 to other carriers
R$ 0.5/SMS
Unlimited to Claro numbers
40 SMS to other carriers
900 SMS
SMS India
R$ 0.5/SMS
R$ 0.5/SMS
40 SMS
R$ 0.5/SMS
Data
3 GB
1.5 GB
300 MB
4 GB
Validity
7 days
7 days
7 days
31 days
Notable Info
WhatsApp Unlimited for sending messages, videos and photos
Dial * 144 to activate your line
Call * 222 # from your TIM, at anytime, to display your balance
Free access to Facebook and Twitter
552# to register your number.
Unlimited WhatsApp and Messanger
Brazil Prepaid SIM Card in India
Though local SIMs in Brazil are easily available, call rates to India are quite high. Avoid high call rates on local SIMs, and save yourself from getting ripped off by local vendors. Buy a Brazil SIM card in India.