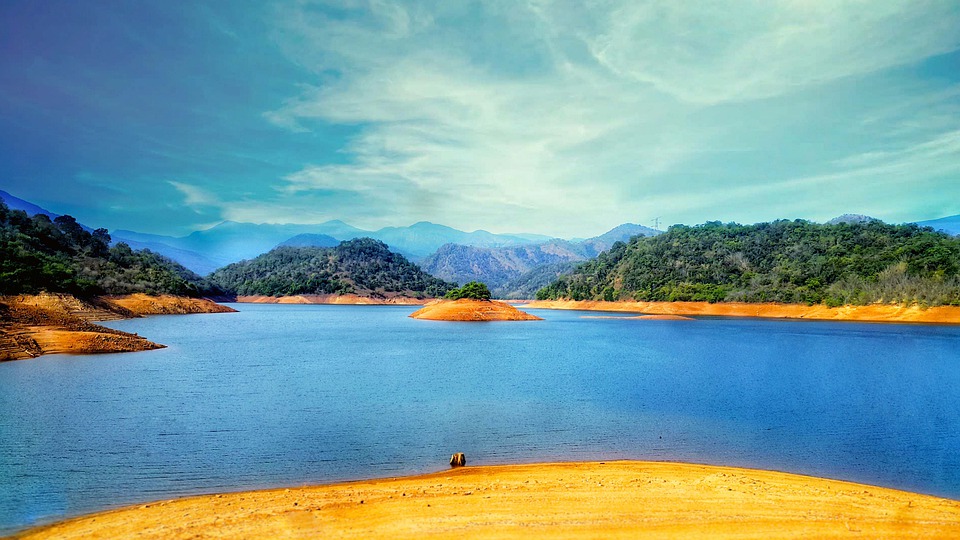 Exotic and tropical destinations scored high on the 'Which country to visit' lists in 2018 and will continue to do well in 2019! While deciding for our next tropical destination, the calling of a neighbouring country that topped the Best Country to visit in 2019 by Lonely Planet was hard to ignore. It was an easy choice too given the budget constraints and its proximity to India. We spent 10 days in the island nation and explored what we could fit in our itinerary, that only left us craving for more. If you are intrigued by the vast natural beauty, improved tourism and cultural diversity of this once war torn country, here is everything you need to know!
It has a 1340 KM long coastline!
Imagine the sheer number of pristine beaches that you could explore, for vkilometres on foot! When in Sri Lanka, explore white sand beaches of Ahangama with stilt fishermen or walk along the beautiful coastline of Tangalle, take surfing lessons at Arugam Bay or Hikkaduwa, have a romantic wedding shoot at Hambantota or hit the eastern coast for the gorgeous Trincomalee, beaches are plenty in this country!
Ancient history and Buddhism
Buddhism is in the heart of Sri Lanka while sharing a cohabited religious space with Hinduism, Christianity and Islam. It is the oldest Buddhist country with India being wiped off of Buddhism virtually, and preserves the most original and pure form of Buddhism – the "Theravada tradition". Ancient stupas and ruins conform to this and you as a traveller can find a million pieces of Buddhist tradition strewn across the width of Sri Lanka. The country has been constantly warred since centuries due to it's vulnerable geography and it's richness in natural resources inviting invasion by colonists and kings and traders. However, it managed to preserve deep roots to Buddhism alongside other religions. In fact, it was at the Aluviharaya Rock Temple in Matale where the revered Pali Canon (sacred scriptures with teachings of Buddha) was inscribed for the first time in history. 70% of the population are Buddhist in Sri Lanka and you will find it to be a peaceful, disciplined way of life with the locals. We could not squeeze in a visit to the Cultural Triangle apart from a visit to Sigiriya, which only gives The Moonchasers more reason to go back!
Strict Laws
If you are planning on going on a 'let loose' trip, better be in the city and more touristy locations than venturing into the local side of Sri Lanka. The nation is very strict against any form of drug abuse and if you are caught with even a wee bit of marijuana, you can be in serious trouble. Travellers sporting tattoos of Buddha, remember to cover them up because you will be disrespecting their religious faith when in Sri Lanka. And that, causes even more trouble, including deportation.
Food
Food is delectable, gorgeous and flavorful in Sri Lanka. Indians may find some similarity with the style of dishes but the taste buds are in for a surprise! Europeans and Americans might find the food a bit spicy but for Australians who have travelled to Asia before, its a treat. Bananas are there in every meal as dessert, you can have a choice of vegetables that taste brilliant or meat (chicken/pork/fish/duck). Vegans too will find wonderful appetite here inland. Some of the places like Nuwara Eliya and other remote locations may not be fancy but if you grow a taste for egg hoppers and sambhal, you will have a great time.
Transport
Traffic is generous outside the cities and the roads are scenic, so if you are driving through, remember to have your DL along with an IDP and a permit from the Colombo RTO. Local transport is extremely cheap and effective. You can take buses to most places, and where not be sure that the train will take you. For booking tickets you can check at any station and get it yourself. For big groups, booking through an agent will be better however avoid paying exorbitant rates for the same.
Ceylon tea
Tea was brought to the island country by the Portuguese and British colonists from China and since then it has been a flourishing industry. The famous Ceylon Tea is grown, processed and packed in tea estates and factories spread around the Knuckles Mountain range and has high aromatic taste. A visit to a tea factory is a must if you have a nose for varieties of tea. Till today, the little town of Nuwara Eliya wears the hat of a British Tea Colony and is called 'Little England' by the locals. You can pack a bag of flavoured teas, BOP tea and silver leaf tea on your way back home if you like. There are about 15 other varieties to choose from.
Natural reserves and wildlife
Sri Lanka houses and protects 26 national parks covering 5734 square kms! Its basically the size of Norfolk in England. The most prominent finds will be peacocks and so many of them, the junglefowl and elephants. If you are out in the sun you will find plenty of land monitors lurking about in search of warmth and food. On a good day one can spot a majestic Srilankan leopard or a rare sighted sloth bear.
While traveling to Srilanka keep separate budget and time for jungle safaris as you can get lucky or spend hours in the jungle looking for game. The jungle camps are steeply priced than normal accommodations, more so due to the remote locations and challenges of over tourism. For wildlife enthusiasts and jungle lovers it is a paradise though as there are special camps that allow you to stay inside the core area even at night. We experienced luxury glamping with Ruhunu Safari Camping and would highly recommend their services for anyone wanting to spend time in the wild.
Shortcuts for a 10 day trip
It is a great idea to travel locally using trains and buses or ride a tuktuk on your journey. If you are on budget, restrict the number of stops you'll make and pick places which can act as a base for multiple activities. This way you'll spend less time in commute and more in exploring. Set aside a day to enjoy the world's most scenic train route between Kandy to Ella. Smart travellers hop on at Peridaniya station to avoid crowds and travel in second or third class as tickets are mostly available. Do not listen to guides who try to tell you otherwise. The most scenic part is actually between Hatton and Haputale, two perfectly pretty mountain hamlets that could be worth a visit. Here are some shortcuts we found helpful on our trip, hope you find them useful!
Take a cab outside the airport in Negombo, negotiate. If headed to Colombo city, don't pay more than 600 LKR.
Do not ask questions about the war, they don't appreciate you meddling with their terrible past. Militants are employed as helps, cooks, tuktuk drivers in search of a living. It may upset them.
Cover your knees and elbows when entering a sacred temple. The Buddhists are not staunch or violent but it's great to respect their way to earn theirs while you are in their country.
You will save a lot of money traveling by buses and trains. Its a tad bit time taking but if you are interested in exploring the country, take that time out and enjoy the ride.
World Heritage Sites and protected monuments do not allow drone photography so be sure to check your airspace before flying. We managed to fly early morning at Sigiriya but did so from a great distance from the gates.
Research well because it can be overwhelming. We felt we didn't see 30% of Sri Lanka in 10 days, traveling like maniacs everyday. Prioritise your kind of places and have a great time.
While you cant fit everything in an itinerary, for your first visit, do not miss out on Sigiriya Rock, Ella train, willowing tea estates and waterfalls, Portuguese lighthouses and pristine waters on the southern coast and the fort city of Galle. Couple it with beautiful mix of modern and traditional architecture in Colombo and great coffee, you have yourself a very inviting vacation in Sri Lanka!
Disclosure – This post was originally published on The Moon Chasers