Buying a Hong Kong SIM card in Hong Kong is easy for travelers, but calling India is not cheap.
Availability of SIM cards and Registration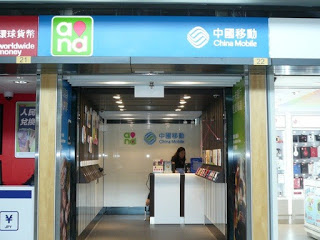 SIM cards in Hong Kong don't need registration and are sold in many stores. It's recommended to go to stores of the operators or a small independent phone shops where somebody speaks English, so he/she can help you with setting up. Reload vouchers can be found all over the city in places like 7-Eleven, 1010, HKT , Grayline or Circle K convenience stores.
SIM cards are also available at the Airport. There are shops of cellular networks e.g.
China mobile
is located Terminal 1, Arrivals Meeters & Greeters Hall, Level 5. Furthermore, some retailer shops such as
Nobletime AV & Telecom
,
1010
and
FORTRESS
also sell sim cards.
Mobile Carriers
There are following four MNOs in Hong Kong.
There are some MVNOs like China Unicom from the mainland or Lycamobile .
Best packages for travelers from India:
Network

Csl

China mobile

Three (3)

Name of product

5-day Pass- Hong Kong Tourist Prepaid SIM

My Friend (Pakistan) 4G/3G Data Prepaid SIM Card

$48 HK Local

Prepaid SIM

Price

$88

38$

$48

Incoming

Free

Free

Free

Outgoing – Local

Unlimited

Intra-network: $0.04 /min

Inter-network: $0.08 /min

From 11:00-22:59:

$0.12 /min

From: 23:00-10:59

$0.06 / min

Outgoing – India

$0.45 / min  to landline, $5.25 / min to mobile

$ 0.24/min

(6-second per unit basis)

+

Local airtime charge $0.12/min (per minute basis)

$1.38 Per minute

SMS – Local

Intra-network: $0.1/SMS

Inter-network: $0.7/SMS

Local intra-network SMS       Free

Local inter-network SMS       $0.50/SMS

Intra-network: Free of charge

Inter-network: $0.5 / SMS

SMS – India

$1.8/SMS

$0.70/SMS

$1.5

Data

1.5GB

$1/MB

$2/MB

Validity

180 day

90 Days

180 Days

Currency

Hong Kong Dollar

Hong Kong Dollar

Hong Kong Dollar

Other notable features/information

Please top up $88to the SIM card to get above packs.

Please top up 38$ to the SIM card to get above packs. Additional Data pack: 1GB Local Data Package: $68/10 days

Please top up $48 to the SIM card to get above packs.

Link to product
Hong Kong Sim in India
If you need a SIM card that offers unlimited calls to India and works in multiple countries in the region, then we have a SIM card for you! Click below!
Click here to see all available options for Hong Kong!