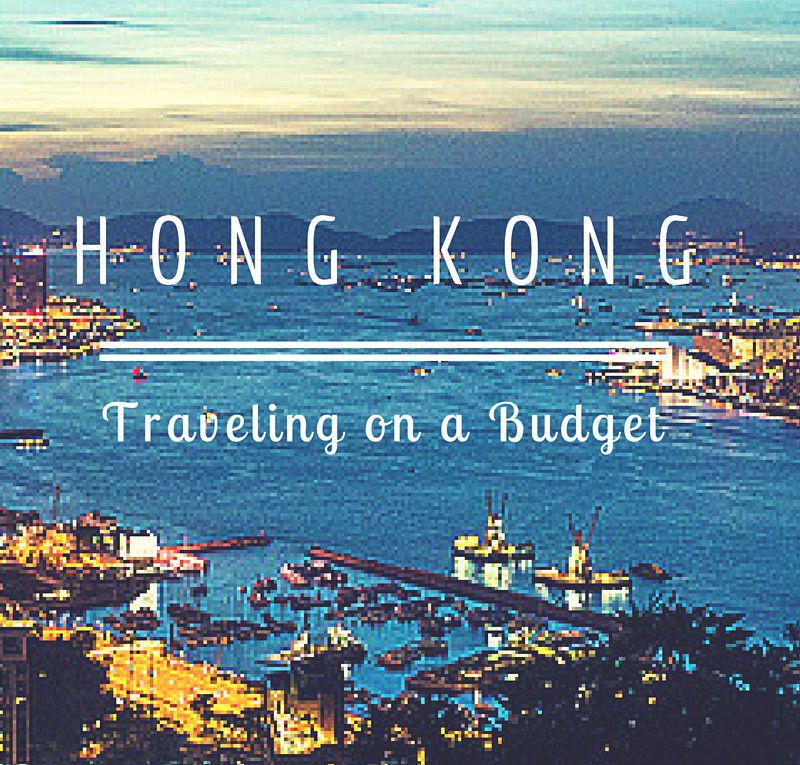 Hong Kong may initially seem to create an impression of a culture barrier, but not altogether. In fact, it prides to prove you wrong with a contradictory expression when you find that it smoothly accommodates travelers from all walks of life. Hong Kong comes with an inexplicable contrast that seamlessly interweaves the opulent skyscrapers with the restraint streets. In other words, the city has something for everyone, without prejudice and yes, you can venture around this city on a budget. Here's how:-
Reaching Hong Kong
The cheapest flights to Hong Kong are available from Kolkata, Hyderabad, Chennai or Bengaluru. These sectors allow the cheapest rates for the South East Asian Region. Here are certain flight options to consider while planning your trip from India
Kolkata: China Eastern or Thai Airways – Via Kunmingor Bangkok
Chennai:Air Asia / Sri Lankan Airlines – Via Don Meung, Bangkok or Colombo, Sri Lanka.
Hyderabad:Air Asia / Tiger Air – Via Kuala Lumpur / Singapore
Bengaluru:Air Asia/ Tiger Air – Via Don Meung Bangkok / Singapore
Getting Hold of Essentials
After Immigration and Check out:
The Hong Kong airport is on an island. This means that once you alight the plane at the airport, you need to catch the local shuttle(10mins) to go for immigration. Once you get your clearance from the immigration, it is time to head for the next two important counters at the airport. These counters are where you will get the access to buy the Public Transport Cards to move around in the city. The Octopus Card is available for HKD170-190 for adults and HKD70 for kids (aged 3-11 years).
The Airport Express Card is another option where the card is valid straight for 3 days or 72 hours. The card costs HKD350, which roughly comes to HKD117 per day. After 72 hours, you can top up the card and you are good to go. Now here comes the interesting part.
If you return these cards after your trip ends, you will get HKD41 refund per card + any balance leftover in the card.
Here's what all you can do with these cards while you are moving around Hong-Kong City.
The card is acceptable for shopping at most shopping outlets.
Use them to switch between buses, trams, and MRT.
Staying Connected
The PREPAID SIM Card is a good option for a10days trip. The China Mobile SIM Card worth HKD80 has a preloaded talk time of HKD78. You also need to register for "free" 4G access for 10days. You can make international calls by adding 001 before the country code @0.18HKD/min
Board airport express to HongKong station(green line).40mins travel
Change to local line from HongKong station to Tsuen Wan(red line) 10mins travel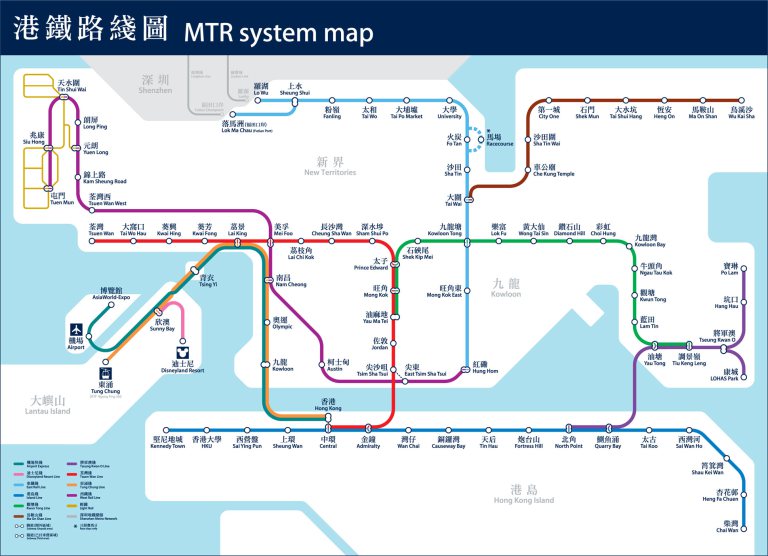 Hong Kong Metro Network
The Hong Kong MRT is the best way to connect between various places within the city. With as low as $32 one way, the MRT helps you cut the time between arrival and your actual holiday with express airport transfers from the terminal to the city. Whether you'll be staying in  Kowloon or on Hong Kong Island, you're sure to arrive in no more than half an hour. The Airport Express allows a smooth transition from the Airport Line to the local transit lines.
Most of the stations in Hong Kong have manual stairs, so stay prepared and plan your luggage accordingly. If you are carrying a heavy luggage and are using the metro network for transport, you might have to pull all that load up the stairs.
You can also use the convenient Airport Bus Shuttle Services to check out from the airport and connect with the city. The bus shuttle provides an excellent connectivity to a number of locations across Hong Kong such as Kowloon, Causeway Bay, Mong Kok, Tsim Sha Tsui and others. You can also easily connect back to the airport after you finish exploring the city. Finally, keep a track of your travel onboard while you move around, with the free Wi-Fi onboard service.
Where To Stay
Most of the important attractions of Hong Kong city are on the Lantau and Hong Kong Islands. The three important metro lines along this route are orange, red and green lines which can help you connect between the major attractions of the city. The area between
The area between Tim Sha Tsui and Kowloon Metro Network has abundant Indian settlements and travel services which can come to your rescue. Also, the Tim Sha Tsui area is centrally located which helps you connect with buses and taxi networks. Beware though that the taxis are costly. Another good option is to place yourself near the Tsing Yi area, as it is supported by two metro lines- orange and green. The area also allows the travelers to quickly connect with mainstream tourist areas and Hong Kong Central.
Staying near Hong Kong Central can cut you off with the airport network although it still keeps you well connected with the attractions. However, it is not advisable when you have to reach the airport after several transfers in between. Also, you need to hop between three different islands before you ultimately reach the Airport. You don't want that when you have a flight to catch on the last day!
Where to Eat
One of the major concerns for the Indian travelers while traveling abroad is food. Let's face it, not all are able to experiment with the food all the time. A day or two may be good, but not every day. Even worse, if you are a vegetarian, you narrow your options even further.
The best part about staying near Kowloon or Tim Sha Tsui area is the Indian Food options. That is one thing you will not bother about when you reach there. From a sumptuous breakfast to a hearty meal, and from cheap to costly. The quality of Indian food is good and options are many. If you are looking for something really unique, and you do not mind spending more on Indian food, try out the Buffet with Chef Mickey Food Tour. Get up close with Mickey serving you with a range of gourmet that includes an amazing selection of Chinese, Cantonese, Indian, European, and other cuisines.
If you are open to experimenting, then escape to the nearby Kowloon area for some authentic local street food. The Hong Kong Island also has plenty of food options other than Indian to explore – from street food to dim sum. Go further to Hong Kong Central area and find out how they brew the local beer here. And hey! get your friends back home some souvenir.
What To See and Explore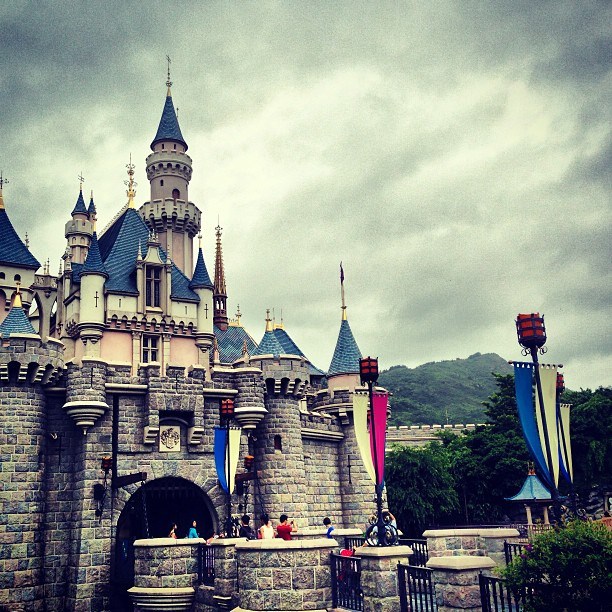 Your Hong Kong Itinerary is never complete without a visit to Disney Land and Madame Tussauds. And the stay location will fully help you with this, as connectivity will not be a major problem. From fireworks to mind-boggling rides, Disney land is all about endless fun. Combine that with a memoir aside your favorite Hollywood and Bollywood Stars, and you can boast your friend about your trip back home.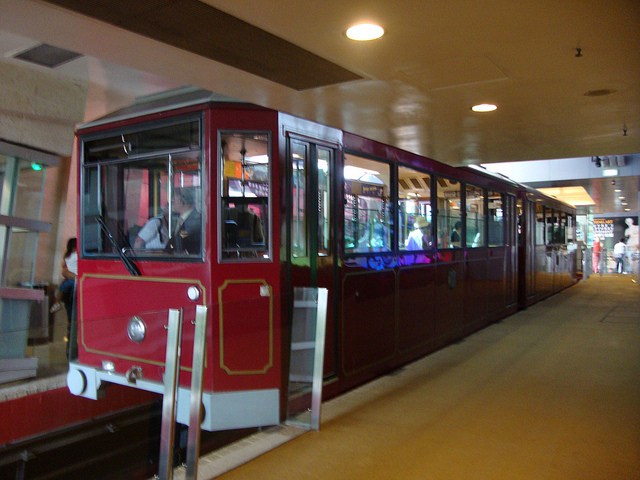 The best way to explore Hong Kong is to keep it nice and slow. What better option can you have than hopping on to a tram? Evenings are best experienced with the spectacular nighttime views of the Hong Kong skyline aboard the Bauhinia Harbor cruises.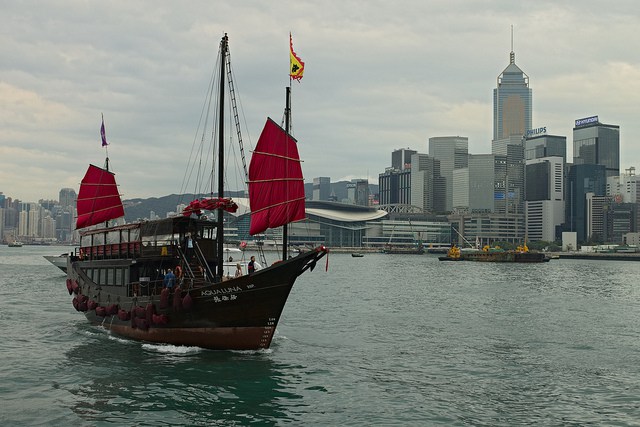 For all those nature lovers out there- hold your breath some more. Hong Kong has something for you too. Get aboard the local sailing tour for an overnight sailing experience of Hong Kong city. Explore the various protected islands of Hong Kong Global Geopark and Sites of Special Scientific Interest such as the Shelter Island, Jin Island, and several islands. Buckle up for the adventure with Cliff Ziplining and Rock Climbingacross Hong Kong's breathtaking nature scapes. Witness the wild side of the city with an adventurous expedition on a mountain bike.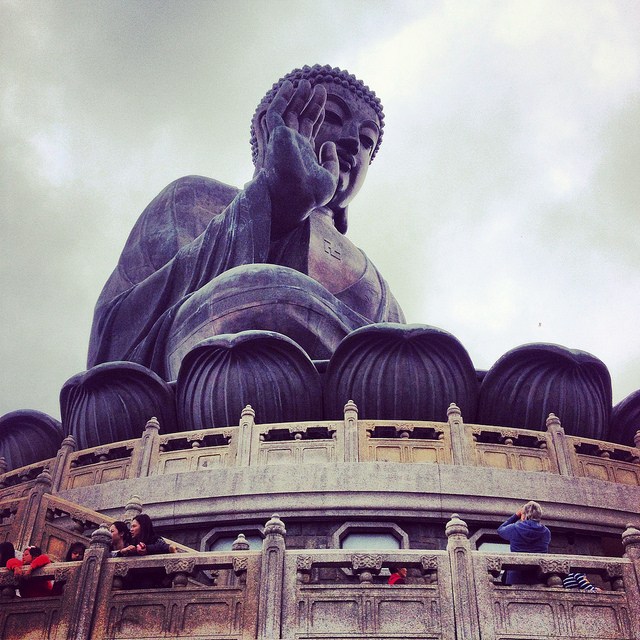 The city has a bustling nightlife and lots of activities to keep you on your toes all the while; plus some really awesome jazz clubs and underground bars to explore in the evenings. Get a panoramic eagle's eye view of the Hong Kong city and the massive Buddha statue on the Lantau Island's famed cable car.
Disclosure – This post was originally published on Trawell Blogging.