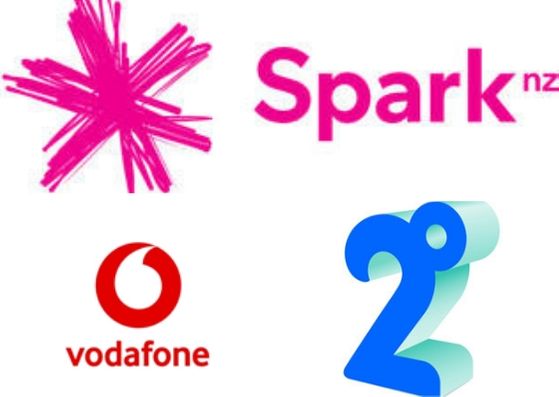 With limited data allowances and expensive call rates, staying connected in New Zealand and back in India can be really costly. If you're going to New Zealand for up to two months buying tourist SIM cards in New Zealand is the most affordable option to stay connected with your friends and family back in India.
Documents Required
You need to produce your passport as it's a legal requirement in the country. Registration is simple and takes only a few minutes.
Availability
The good news is you are not going to have a hard time finding a SIM. Vodafone tourist SIM cards are available at Christchurch Airport at a kiosk. Vodafone stores are also available at Auckland airport, also the arrivals area at Auckland, Christchurch, Wellington and Queenstown airports. You can also purchase one from the stores in towns and cities around the country.
Spark has stores at Wellington Auckland airports. You can also purchase one from the stores all over the country. You will also find tourist SIMs being sold in supermarkets. Online ordering to a New Zealand address is also available with both Spark and Vodafone.
Cell Phone Carriers in New Zealand
There are three major cell phone networks in New Zealand:
Together, these three cover 98% of the population with any of 2G, 3G or 4G/LTE. There are a few SIM providers that resell the big three's services with different packages. There are four MVNOs in New Zealand.
Though these MVNOs offer various combos and low-cost data, they are not best suited for India calling.
Best Packages For Indians Traveling to New Zealand
Network
Vodafone
Sparks
Two Degrees
Name of the Product
NZ Gold Travel
NZ Travel SIM
Juicy Visitor Combo Packs
Price
60 NZD
60NZD
90NZD
Incoming
Free
Free
Free
Outgoing Local
Unlimited
Unlimited
300 minutes to NZ and Aus
Outgoing India
200 Minutes
200 minutes
300 minutes
SMS local
Unlimited
Unlimited
Unlimited
SMS India
200 texts
200 texts
–
Data
10 GB
10 gb
4 GB
Validity
60 days
60 days
90 days
Notable Info
Call 777 to activate it

30 Social Pass (Instagram, FB, Snapchat, Twitter, Messenger, WhatsApp, Viber, & Pintrest
1 GB Socializer for two months

1 GB Free WI-Fi
NZ and Aussie included in the JUCY Visitor Combo Pack
Several data and calling add-ons are available if you exhaust your plan before your return dates.
Don't expect to get network everywhere regardless of which network you're on. The country's lack of population density leaves quite a few blank spots on all networks.
New Zealand Tourist SIM in India
Though the availability of tourist SIM in New Zealand card isn't a problem, you can still buy a SIM prior so that you know your number before your travel. We have a SIM for you.