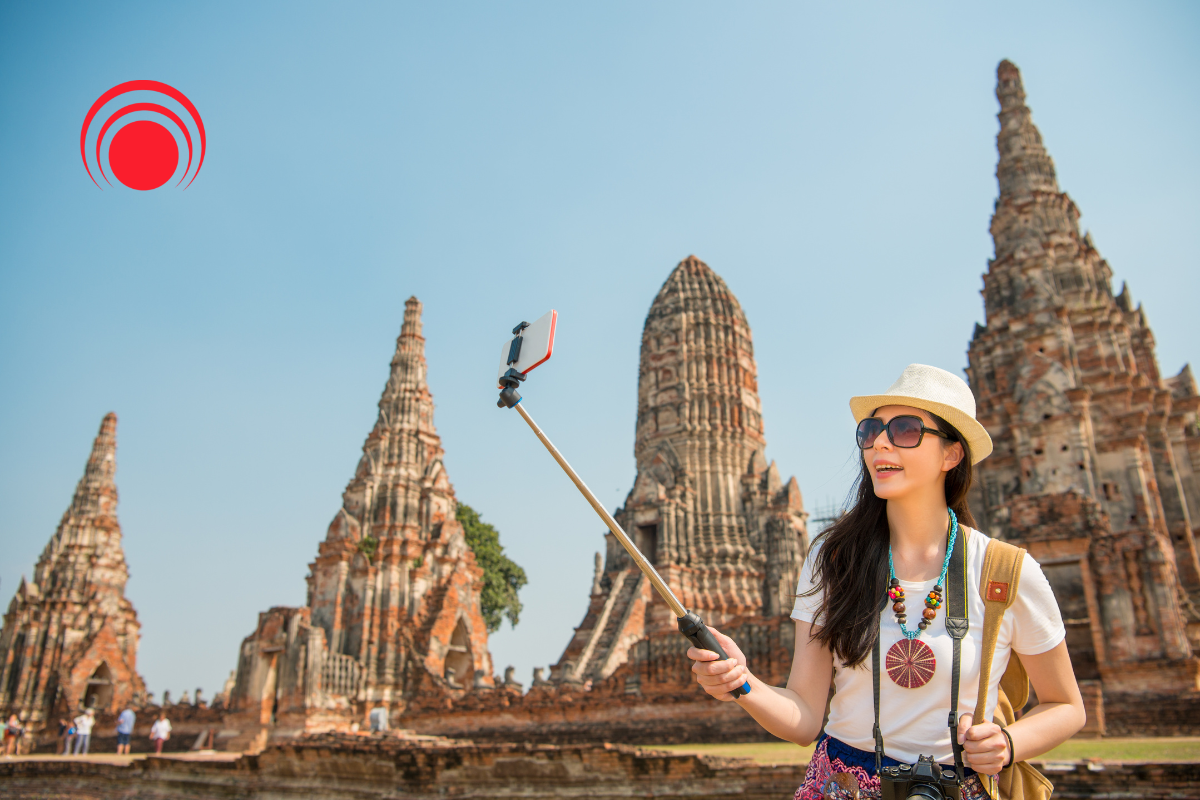 Are you looking for a new and exciting destination to explore? Look no further than Thailand, with its vibrant culture, captivating backdrop, and diverse range of cities
When you think of Thailand, chances are good that images of pristine beaches and turquoise water come to mind. And while the country's coastlines are definitely worth a visit, there's much more to see in Thailand than its shores.
The Southeast Asian country is home to vibrant cities, ancient temples, delicious cuisine, and friendly locals, making it a perfect destination for travelers looking to uncover the magic of Asia.
Whether you're interested in historical sites or modern attractions, Thailand has so much to do. In Bangkok, the country's capital city, you can explore centuries-old temples like Wat Arun and Wat Pho or shop 'til you drop at one of the many markets.
Chiang Mai is perfect for those who want to get off the beaten path, with its charming Old City and elephant sanctuary. And if you're looking for some time on the beach, head to Krabi or Phuket for a stunning coastline and world-class diving.
No matter what your travel style is, Thailand is sure to have something that will enchant you. So start planning your trip today – these five must-see cities are just the beginning of what this Southeast Asian gem has to offer!
Bangkok, Thailand's Capital City
Bangkok is Thailand's capital city and is a staggering metropolis teeming with life. It's a city of contrasts, where the ultramodern and the traditional collide to create an intoxicating mix.
There's so much to see and do in Bangkok – from exploring the city's many temples and palaces to indulging in its legendary street food to shopping for treasures in its bustling markets. A trip to Bangkok is a truly unforgettable experience.
Bangkok is home to numerous iconic attractions, including the glittering Grand Palace, Wat Arun (the Temple of Dawn) and Wat Pho (the Temple of the Reclining Buddha). It's also a great place for nightlife, with its abundance of bars, clubs and rooftop bars.
Food-wise, there's something for everyone – from international cuisine to traditional Thai dishes. Plus, make sure you spare some time to take a longtail boat ride along its Chao Phraya River.
Here are some handpicked ways to make the most of your trip!
Chiang Mai, Spiritual Home of Thai Culture
Due to its long history and rich tradition, Chiang Mai is considered the spiritual home of Thai culture. The city is filled with beautiful temples, historic sites, and traditional markets that glimpse the country's past. Visitors can also enjoy the city's vibrant nightlife and delicious cuisine.
Chiang Mai is also known as the "Rose of the North" for its picturesque landscape and lush greenery. The city has an abundance of mountains, rivers, and forests, making it perfect for a day trip or weekend getaway.
Chiang Mai is also home to some of Thailand's best markets. During food festivals like Loi Krathong and Loy Krathong Yang Namkin, vendors sell delicious snacks ranging from fruits to traditional desserts. Music festivals such as the annual CM2 jazz festival draw international acts while showcasing local talent.
All in all, Chiang Mai offers an experience that encompasses modernity and tradition. Whether it's sightseeing or nightlife, visitors can experience Thai culture like never before in this vibrant city.
Here are handpicked experiences to allow an immersive Chiang Mai sojourn
Ayutthaya, Ancient Ruins and Remnants of an Empire
The Historic City of Ayutthaya, founded in 1350, was the second capital of the Siamese Kingdom. It flourished from the 14th to the 18th centuries.
The most well-known ruin in Ayutthaya is Wat Mahathat, a temple that has been partially destroyed by time and weather but still boasts an impressive collection of stone Buddhas.
Other notable sites include Wat Rong Khun, a beautiful white temple; Wat Phra Si Sanphet, a temple complex with three large pagodas; and the Ayutthaya Historical Park, which contains many ruins of palaces and temples.
Discover a side to Thailand that few have experienced.
Hua Hin, Beaches and Delicious Seafood
Hua Hin is a beach town in Thailand that sits on the Gulf of Thailand. It's a popular destination for both tourists and locals alike offering From secluded beaches and luxury resorts, to active nightlife and delicious seafood.
If you're looking to relax, there are plenty of options in Hua Hin. Spend your days lounging on the sand, swimming in the ocean, or exploring the many shops and restaurants in town.
For those who want to stay active, there are also plenty of activities to enjoy. Take a yoga class on the beach, go for a run along the coastline, or rent a bicycle and explore the area.
Discover a wide range of ways you can explore Hua Hin!
Phuket, Enjoy Your Time on Thailand's Beaches
Phuket is Thailand's largest island and one of the most popular tourist destinations in the country. The island is home to some of the best beaches in Thailand, as well as a wide range of hotels, restaurants, and activities.
Whether you're looking to relax on the beach or explore Thai culture, Phuket is the perfect place to do it. Here are some of the best things to do on your trip to Phuket:
– Relax on one of Phuket's many beaches. Popular beaches include Patong Beach, Kata Beach, and Surin Beach.
– Visit Phi Phi Island, made famous by the movie The Beach. This beautiful island is just a short boat ride from Phuket.
– Explore Old Phuket Town, with its historic architecture and charming streets. Don't miss the weekly Saturday market for unique souvenirs.
– Take a day trip to Bangkok or Chiang Mai, both of which can be reached by plane from Phuket International Airport.
Here are some instaworthy suggestions for a fully loaded Phuket getaway!
Adventure Awaits You in Thailand
After spending time in Bangkok, head north to Chiang Mai. Here, you can explore temples and markets, and take part in adventure activities like trekking, rafting, and zip lining. For a truly unique experience, sign up for a cooking class or Thai massage workshop.
Dive deep into Thailand's history and culture at Ayitthaa or escape to Phuket, an island has something for everyone, from beach bums to party animals to luxury seekers. You can spend your days lounging on the sand, touring historic sites, indulging in spa treatments, or enjoying the vibrant nightlife.
Whether you're looking for adventures or relaxation, Thailand has it all. So start planning your trip today!